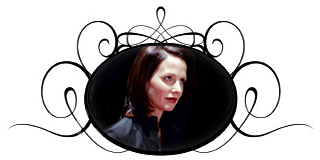 The Boss
Sherry is the owner of Raven Advertising and Mary's sister. Once William's lover, she is a result of his early experiments and was turned by him, resulting in her being a very powerful vampire. She seeks to continue William's work in her own way -- by infecting bottles of wine with scientifically concocted vampire blood and marketing it to the world, thereby creating a pool of humans who can easily be turned and whom she can use for her own power-hungry ends. She recognizes the potential in Alice and wishes to use her, and her blood, to further her plan.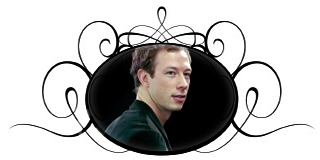 The Creative Director
Stephen is a vampire of indeterminate age who works as Sherry's lieutenant. Debonair and charming as much as he is deadly, he holds Alice enthralled.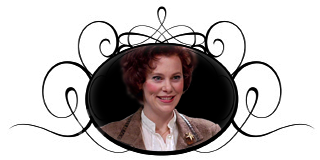 The Mother
Once married to Alice's father, William Blue, Mary Blue is now bitter and uptight. She sees her daughter as an albatross, whom she none-the-less loves. She knows full well about William, but the knowledge is hidden behind a curtain of denial.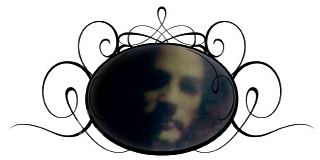 William Blue
His whereabouts, whether he walks the world or not -- much is a mystery with William Blue. He does, however, have a strong presence. A revered and controversial figure in the vampire world, he is also Alice's father. He took it upon himself to tackle a problem plaguing the vampire community: they were disappearing. Legions of vampires had burned themselves out of existence in the sun, but no replacements could be found. Humans weren't turning like they used to, thus endangering the survival of vampires with a depleted population. William hypothesized that there was a genetic predisposition to being turned, and to the strength of the resulting vampire. He experimented with human and vampire blood, on himself and on subjects specifically chosen for having a forbearer or forbearers who had been strong vampires. He researched the effects of crossing bloodlines in the person being turned and the vampire doing the turning. It is unclear how many humans he turned, but one of them was Sherry. Feeling his hypothesis was proven, and wanting to implement a plan based on it, William mysteriously disappeared. Attempts at continuing his work go on, frowned upon by many. William Blue was the founder of Raven Advertising. Alice is his greatest legacy.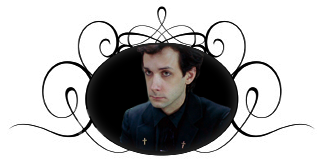 The Copy Room Guy
Peter Green, conspiracy theorist extraordinaire, has thought of every explanation for the mysteries of Raven, except the right one. Part Mad Scientist, he conducts experiments on employees to determine why they are so listless. He stumbles upon an important clue when he contacts Julian. He instinctively knows Alice can help him solve... whatever.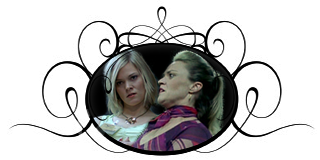 The Rivals
Sharon and Karen, two hotshot copywriters, are at Raven Advertising for the money, for the "six figure salary" as Peter tells Alice. These two self-obsessed forces of nature take great pleasure in mocking Alice.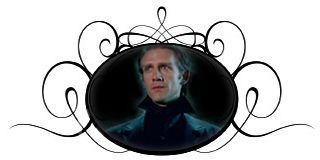 The Vampyre
Julian is an extremely powerful vampire, legendary for being the strong arm of an ancient vampire society. He investigates infractions of the society's rules and enforces compliance. And the society is concerned about Alice, and alarmed by Sherry's plan. Julian knew William, and knows of his legacy. He wishes to bring Alice into the fold of the society.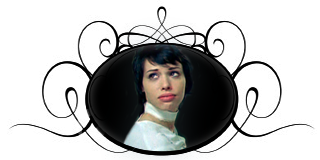 Alice Blue
Having lived her whole life under the repressive thumb of her mother, Alice is out in the world on her own, with her first real job as a junior copywriter at Raven Advertising. She finds it nothing like she could have expected, her co-workers are zombified, her bosses strangely menacing (and strangely alluring), and others just seem nuts. Everyone seems to want something from her: Peter and his group, Sherry and Stephen, and finally Julian. But Alice just wants to make a good presentation and impress creative director Stephen. Unbeknownst to Alice, coursing through her blood is the genetic predisposition to being the greatest vampire ever. Which might explain a lot of the attention.